About Us
Ariba Powercare
Ariba Powercare are specialists in providing Permanent and Temporary Power Solutions across the Events, Entertainment, Utilities, Mining and Manufacturing sectors.
Providing Generators, Cable Protection Systems, Electrical Distribution Supplies as well as Construction and Industrial Safety Equipment, Ariba Powercare supply only the highest quality equipment to meet your Electrical Power requirements.
Whatever your Electrical requirements... Where ever you need it... We can Power it!
Checkers Industrial Safety Products
In 1987, Checkers Industrial Safety Products began with a simple vision: to be a dynamic and growing organisation dedicated to saving lives and protecting assets by delivering innovative safety products.

That vision still drives Checkers today. With our product offering of Cable and Hose Protector Systems, Wheel Chocks, Warning Whips, Warning Lights and more, Checkers creates reliable safety solutions for our customers.
Checkers Industrial is headquartered in Broomfield, Colorado, USA with another manufacturing and support facility located in Mesa, Arizona. Each of our products is proudly produced in the United States. Serving a diverse number of customers and markets worldwide for over 25 years has provided us the knowledge and insight to ensure every one of our customers' needs is satisfied. Through our commitment to innovation and excellence Checkers is poised to continue serving as your leading Global provider of Industrial Safety Products.
Integral Electrical Services
With over 50 years of combined experience within the Electrical Industry Integral Electrical Service Ltd provide the expertise and experience to offer a complete, trouble free solution to all of your power distribution requirements.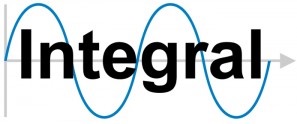 As well as our commitment to safety, quality and reliability, Integral Electrical Services manufacture using only the best quality components and materials. All our units are fully tested by NAPIT approved electricians prior to despatch to ensure compliance with BS7671 and are issued with full testing certification.
Integral Electrical Services also offer custom build options to meet any specification, just contact us for more details.
Valentini International
Since 1981 Valentini has been designing and manufacturing electrical, sound and lighting components used in public entertainment, conventions, exhibitions, sports events and live shows.

The Syntax connectors have been designed and are manufactured to ensure continuous and reliability in the professional sound and lighting industries, as well as harsher military and rail sectors. Syntax connectors are compliant with Military Standard Mil5015 and VG95234.
PowerBox Factory can Offer a vast range of electrical systems, control panels, adapters and splitters and extension cables for power distribution, designed and built to satisfy the customer's needs in accordance with concurrent safety regulations.
PowerBox places great emphasis on Quality Control and Test Traceability, with components going through several standard tests during production and final quality control processes, providing test traceability throughout the entire manufacturing cycle. PowerBox meets RoHS requirements.
With over 30 years experience in engineering our extensive range of products Valentini are able to provide solutions to virtually unlimited applications.
FTP Industrial
Ariba Powercare are an authorised dealer of Fiat Powertrain (FTP Industrial), part of the FIAT Industrial Group.

We supply Generators ranging from 30kVA to 400kVA with a multitude of customisable features, including programmable control panels, remote start and sound proofing, to name just a few.
All our generators are configured to either an open base or weatherproof canopy, with rental specification Generators also an option.
Manufactured in Pregnanna, Italy, FTP employ some 8,000 people on a worldwide basis, localised in 10 plants and 6 Research and Development centres and have a presence in over 100 countries.
We also stock a range of spare and replacement parts, including oil filters, drive belts and radiators and access to 1000s of other replacement and custom parts direct from the manufacturer.
To discuss your requirements further please do get in touch with us directly on 01908 587060 or submit your enquiry and we will call you back.