Ariba Powercare Exhibiting at the Showman's Show 2013, The Outdoor Event Services Exhibition
18 September 2013 | Admin
Ariba Powercare Exhibiting at the Showman's Show 2013
The Showman's Show 2013 is set to take place at Newbury Showground, Berkshire, on the 23rd-24th October 2013 and Ariba Powercare are excited to be a part of this event for what is our 3rd year at the show.
The UK's original and most comprehensive exhibition of products and services for the outdoor event world, The Showman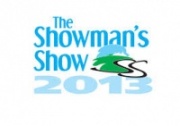 Show was first held in 1984 and is still the only outdoor show of its kind. The show attracts over 5,000 visitors annually, with over 350 exhibitors, and Ariba Powercare will be in attendance with our range of Power Generation and Distribution supplies.
As the European Distributor of Checkers Industrial Safety Products we will be showcasing our large range of Guard Dog, Linebacker and Yellow Jacket Cable Protectors. All of our Cable Protectors are available for purchase and we also offer a large range for rental purposes, with Ariba Powercare stocking the largest hire fleet of Checkers Cable Protectors in the UK.
On stand 33 within the Pavillion we will have to hand our wide range of Syntax Powerlock Connectors, Event Distribution Boxes, Plugs, Sockets and Accessories. 
Further info
If you would like further information please contact Marc Dring on marc@aribapower.co.uk or call 01908 587060.